Company Info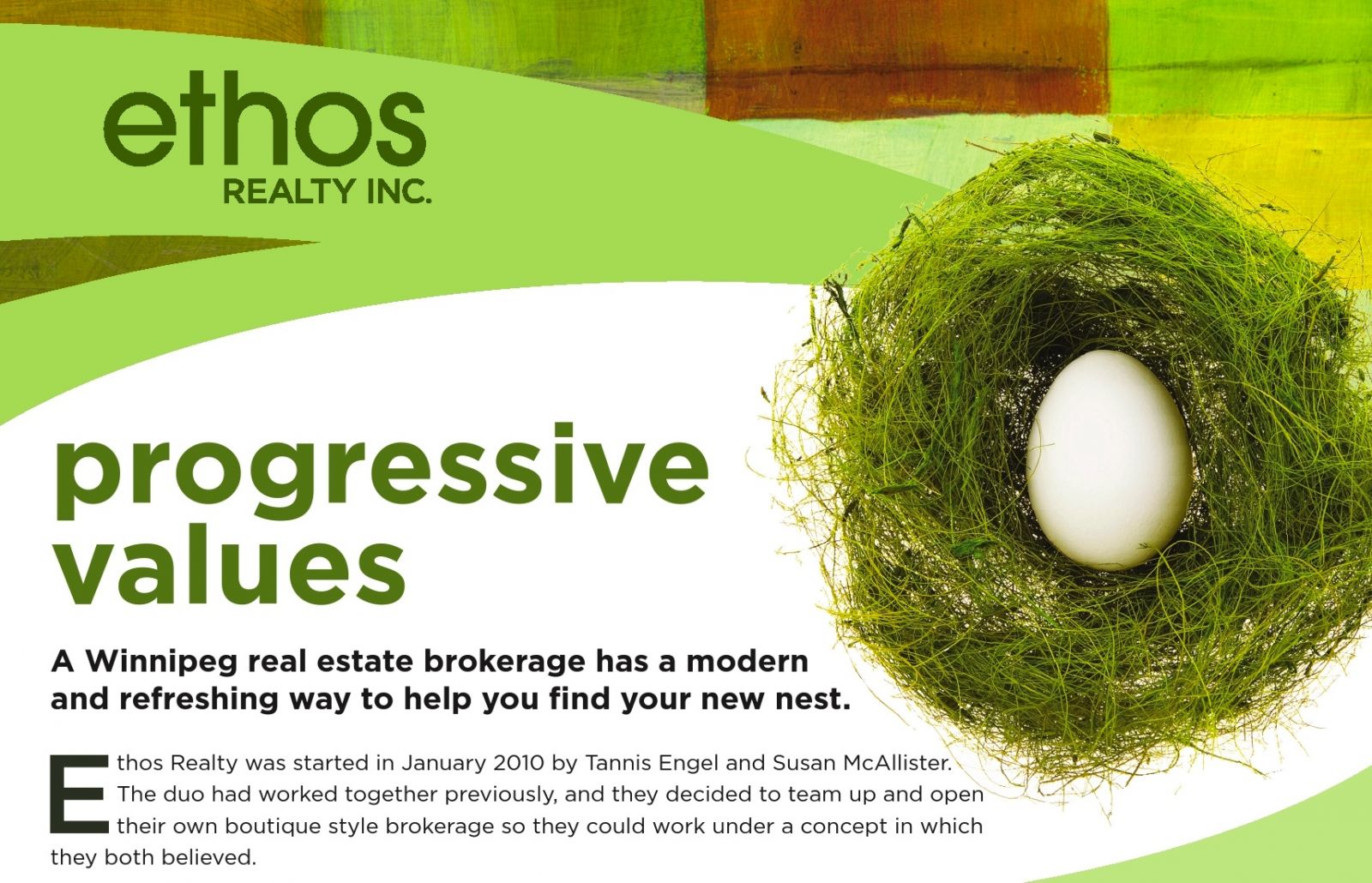 That concept was building their business around the strong professional ethos that they hold. Including Engle and McAllister, Ethos now has 13 real estate agents and an office manager.
"There's a lot of very ethical REALTORS® in this industry," explains Engle. "We have chosen to create a brokerage that encompasses those ideals, giving agents a place to work that stands for what they believe in and giving clients peace of mind, knowing that their best interests will always be our priority."
"We're a new wave of realty" adds McAllister. "Consumers are shying away more and more from large corporate brands and embracing home grown businesses. We have been really well received."
Ethos Realty Inc. is a licensed real estate brokerage, which handles residential resale, condo and investment properties in all areas of Winning and surrounding communities.
"We love seeing first time home buyers come into the office," says Engle. "Our agents are excellent at taking the time hat's needed to find that perfect home and help their clients through what can be an overwhelming process for many."
McAllister adds, "I love how our role in this industry allows for such a personal connection with the clients who work with us. A lot of times, they're buying or selling their home because of a major event in their lives – a new baby, a marriage or a divorce, or their children have moved out. By the end of the transaction, they can come to feel like family. Agents often form lasting relationships with clients."
Both clients and agents who work with Ethos appreciate the company's high professional standards, comfortable and cozy office space and welcoming atmosphere. The company is becoming known for it's fresh brand and strong values.
Part of the Ethos mandate as a company is a commitment to being environmentally friendly and supporting local charities and initiatives. Agents are encouraged to go a paper-free as possible and everyone recycles as much as they can.
**Excerpts taken from Winnipeg Free Press article.**