About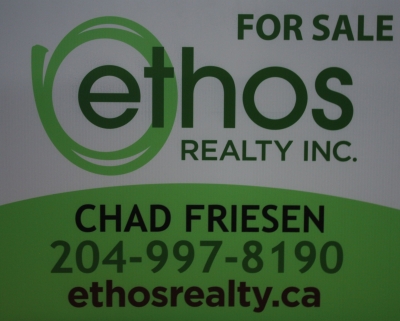 Buyers
The purchase of a new home can be both exciting and stressful. I strive to listen to the needs of my buyers to find them a home that meets their dreams. From start to finish my team of professionals and I are there for you.
I commit to:
Listen to and act on what your needs are
Diligently search all available resources to find your dream home
Help with pre-qualification of financing (if required)
Provide a pressure free buying experience
Negotiate price and terms and meet your needs
Evaluate potential homes to determine potential hidden costs
Sellers
My goal is to have your listing rise above the rest. To do this I will work with you to provide advice on renovations/repairs and touchups. Provide a comprehensive market evaluation tailored to your house and when the timing is right to list your home to professional market it through multiple channels to get maximum exposure.
I commit to:
Create the most exposure for your home through a presence online, in-home, and in the community.
Bring in a professional photographer specialized in homes to better showcase your property.
Be personally accessable to you, other Realtors® and potential buyers; answering questions in a timely and honest manner.
Negotiate on your behalf to get you the best price and terms.
Evaluate with you any offer that is received going over the pros and cons
Community
I believe that as we are building community with a real estate transaction. New neighbors are met, friendships started and relationships built. Friends and family band together to help each other move and settle in. I also believe in building the greater community around us, that is why I donate to the charity of your choice from each purchase or sale. Some charities that I support are;
Habitat for Humanity - Works with people from all walks of life to build safe, decent, affordable housing.
Forward House - Offers a home to men wanting to start a new life from addictions, legal issues or mental illness.
Compassion Canada - Compassion partners with the local church in 26 countries to end poverty in the lives of children and their families.
YFC Winnipeg - Providing creative programs and initiatives for the youth of Winnipeg.
MCC - A relief, service, community development and peace agency.
Operation Smile - A worldwide children's charity organization that helps treat facial deformities such as cleft lips & cleft palates.
World Vision - Around the world, World Vision partners with communities, local governments, and churches to overcome challenges and to improve the well-being of children.
"Chad is the best. He was patient with all of our questions and concerns and he never pressured us into bidding on a home that we weren't 100% pumped about. He is very knowledgeable which was super helpful when walking though older homes that needed a lot of upgrades. The bottom line is that Chad is always in your corner, and if you pick him to be your Real Estate Agent, you can be rest assured that you are in very good, capable hands. He helped my husband and I find our first home, and we will be forever grateful for his hard work, and his sense of humour."
E and C Peters
"My husband and I had the opportunity to work with Chad this summer. He did his homework before he came up with an assessment of our home by attending open houses and viewing homes for sale in the neighborhood. Our ouse sold in 5 days. He spent many evenings driving us around to view homes in areas that we had considered. Chad found us the perfect dream home! Chad is very knowledgeable in real estate and very professional. We appreciate all that he has done for us and have no doubt he will look after our friends and family that we have referred to him."
Evelynn & Brent
"We could not be more pleased and grateful with how Chad handled both the sale and purchase of my mother's home and new condo. Chad's knowledge and experience with the market helped immensely. Chad is responsive, gives attention to detail, is well organized and is highly professional. In fact, when I decided to purchase rental property, it was Chad I wanted to work with. Buying my first rental property was not an easy decision. With Chad's guidance, helpful tips and handholding, he was instrumental in making the whole process go smoothly. What is important to me is important to Chad. Chad wants the best for you, and the experience is effortless. With every experience, Chad made the process much more pleasant, and far less stressful. I would highly recommend Chad to anyone wanting to buy or sell. I can't wait to use Chad to help me purchase my next rental property."
Adele
"Working with Chad Friesen to find our property was an enjoyable experience to say the least. My wife and I never felt rushed, and Chad understood exactly what we were looking for. In a process which can typically be quite stressful, Chad's thorough understanding of the market and our needs was the reassurance we needed to make sound and wise decisions."
Nils